Meet the New BUMC Nursery Workers from Bridgewater College
Nursery Room and Children Church Staff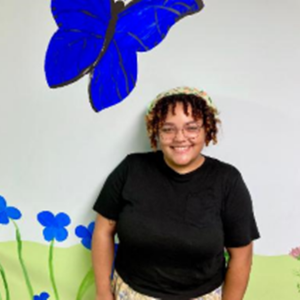 Grace Kellar - Grace will be our Nursery Coordinator. She lives in Harrisonburg and is a graduate student at Bridgewater College studying Digital Media Strategies.
Grace has worked with children professionally for 6 years, most recently as a nanny, in addition to working in the BUMC nursery prior to COVID. We are glad to have her back.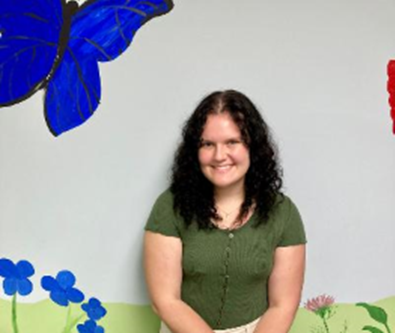 Hannah Barnett - Hannah will be leading our Children's Church. She is from Lynchburg, VA and is a junior at Bridgewater College studying Health and Exercise. She has experience in working in the nursery at her home church along with chairing their children's ministry. She says that she loves creating a healthy space for children for learning and growing.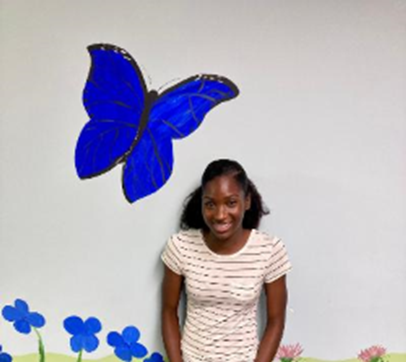 J'Quaycia Brown - J'Quaycia is from Halifax, VA and is a sophomore at Bridgewater College studying to
become a child psychologist. She runs track and cheers for BC. Her experience with children includes working at her local YMCA as a summer camp counselor, as well as a Parent's Time Away Attendant.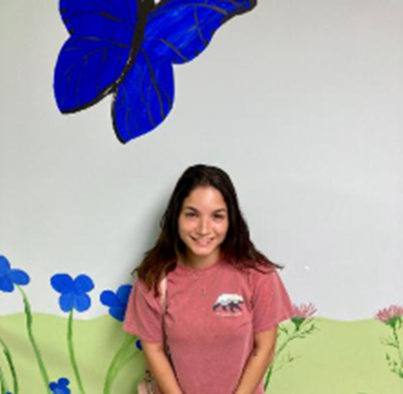 Tiara Madera - Tiara or "T" as she is called by her friends, is from Severna Park, MD, and is a Bridgewater College student majoring in Family Consumer Science. She has taken a lot of coursework in child development and has had a lot of experience with children from babysitting her cousins as well as helping in her church nursery.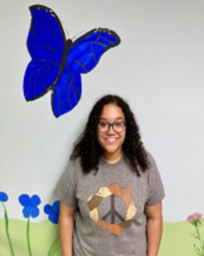 Photo on left-Autumn Flickinger - Autumn or Flick as she likes to be called, is from Rehobeth Beach, DE and is a "super senior"
(5th year) at Bridgewater College studying Information Systems. She worked in our BUMC nursery prior to COVID, and we are happy to welcome her back.
Noel Harrison –No photo available. - Noel is from Woodbridge, VA and is part of the Color Guard at Bridgewater College. She loves to sing and says that music is a big passion of hers. Her experience with children includes helping in her home church nursery and with VBS. She also has worked as a Teacher's Assistant. She is wanting to become a Pediatric Occupational Therapist.